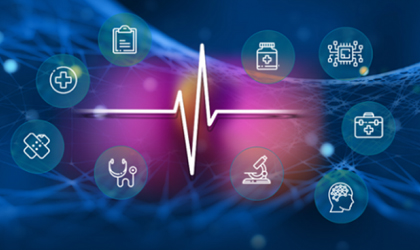 Many economic operators have been watching the pharmaceutical business for many years and will continue to do so for a very long time. This is due to two factors. The first is the type of products made ethical medications. The second is that of the Health Authorities. Additionally, the role that R&D plays in this sector is crucial for finding novel medicines.
Pharmaceutical technology is one of the advanced pharmaceutical sciences dealing with the composition, formulation, preparation or manufacturing and quality control of extemporaneously compounded or commercially manufactured drugs.
Technologies to change the Future of Pharmaceutical Industry:
Artificial Intelligence and Machine Learning
Digitization of Medicine through Healthcare Mobile Apps
AR and VR
IoT Integration
Blockchain
3D-Printing Drugs
Organs-On-Chips
Future Predictions on Pharmaceutical Market Analysis:
The global pharmaceutical manufacturing market size was valued at USD 405.52 billion in 2020 and is expected to grow at a compound annual growth rate (CAGR) of 11.34% from 2021 to 2028. The pharmaceutical landscape has undergone a massive transformation with the emergence of new technologies, cost-effective, and more efficient manufacturing approaches. In addition, increasing investment flow in this space has impacted the market growth positively. Manufacturing floor downtime and the production of product waste are reduced by the implementation of robotic technology and Artificial Intelligence (AI). In addition, single-use disposable solutions have gained momentum in this industry and have replaced conventional open transfer manufacturing techniques. Furthermore, the paradigm shift towards integrated, smart, and data-rich paperless operations has resulted in error-free and precise production. Such ongoing developments have propelled drug manufacturing.