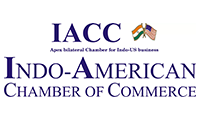 IACC Indo America Chamber of Commerce
The Indo-American Chamber of Commerce (IACC), founded in 1968, is the premier bilateral chamber fostering economic engagement between India and the US. To enhance US-India Economic Engagement, Ambassador Chester Bowles founded it alongside other visionaries and leaders from the industry at the time, including Mr. S. L. Kirloskar, Mr. Harish Mahindra, Mr. H. P. Nanda, Mr. Ambalal Kilachand, Mr. A. M. M. Arunachalam, Mr. Frederick Fales, and Mr. John Oris Sims. With over 1800 members now, IACC is present throughout all of India and represents both US and Indian industries. Their mission is to serve as the leading bilateral chamber dedicated to advancing business, economic, and commercial relations between the United States and India.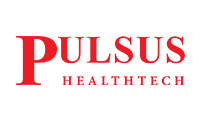 Pulsus
When Pulsus was founded in 1984, it initially concentrated on the American continent. Now, it is extending its healthcare informatics platform to physicians and pharmaceutical executives in Europe, America, Asia, Australia, and on all other continents. Since its beginning, medical organisations and well-known multinational enterprises have endorsed Pulsus. With this help, Pulsus Group was able to build strong relationships with the scientific and business communities as well as with businesses and active physicians. For thirty years, Pulsus Healthtech has published books on medicine and healthcare, and both its contributors and readers have given it high marks. As an avid scientific publisher of open access and hybrid access peer reviewed journals, Pulsus Group is currently diversifying its publication portfolio into other fields by including all major science, technology, and medical journals.
Pulsus Healthtech is presently concentrating on developing healthcare informatics and pharmacovigilance market assessments of the current and future possibilities of the global healthcare market with a view to preserving, exploring, exchanging, and disseminating scientific discoveries and knowledge. With its headquarters in Singapore, PULSUS also maintains offices in London, Ontario, Chennai, and Hyderabad (India). In cooperation with international medical organisations and scientific societies, PULSUS Healthtech LTD is an enthusiastic international publisher of medical research and event planner for the scientific community.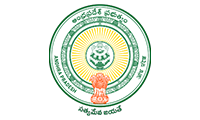 Andhra Pradesh Government
The subnational government for the Indian state of Andhra Pradesh is known by the acronyms GOAP or Andhra Government. It is an elected administration, with 175 MLAs chosen to serve 5-year terms in the Legislative Assembly of Andhra Pradesh. The Government of Andhra Pradesh is the legally elected authority in charge of the Indian state of Andhra Pradesh. The Andhra Pradesh Governor serves as the official head of state for the state while the Chief Minister, who was duly elected, serves as the actual head of the executive. The five-year-appointed governor names the Chief Minister and his council of ministers. The governor is the constitutional head of the democratically elected Andhra Pradesh government.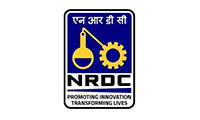 NRDC
The Government of India established the National Research Development Corporation (NRDC) in 1953 to promote, develop, and commercialize the technologies, know-how, inventions, patents, and processes originating from various national R&D institutions and universities, At the moment, the NRDC operates under the administrative control of the Dept. of Scientific & Industrial Research, Ministry of Science & Technology. NRDC has developed strong relationships with the scientific and industrial communities in India and abroad over its six decades of existence and in pursuit of its corporate objectives. It has also built a broad network of research institutions, academia, and industry and has formal agreements with them for the commercialization of know-how developed in their laboratories. As a result, it is now acknowledged as a significant repository of a wide range of technologies.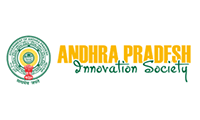 Andhra Pradesh Innovation Society
A government-based institution called the Andhra Pradesh Innovation Society supports the developing and expanding startup businesses as well as other research organizations. Its mission is to nurture entrepreneurship and innovative culture that will advance knowledge, wealth, and employment in our society. Its ambition is to establish a world-class ecosystem for technological start-ups. The State of Andhra Pradesh has a shared vision of a modern India where new-generation software products are produced, spurring economic development across the state and nation, the creation of jobs, and social change. The government wants to establish an environment that results in an entrepreneur in every family through the Innovation and Start-up Policy.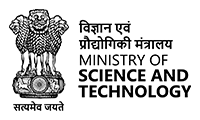 Ministry of Science and Technology
In terms of basic research, India is one of the top nations. Indian science is now recognized as one of the most potent engines of growth and development, particularly in the context of the current economic climate. We must start some large-scale research initiatives that are relevant to national needs and that will also be important for technology in the future considering recent advancements and the new demands being placed on the S&T system. The Department of Science and Technology is crucial to the nation's efforts to advance science and technology. The department engages in a variety of activities, including advancing cutting-edge basic research and the creation of cutting-edge technology.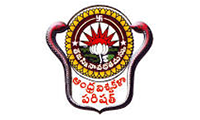 Andhra University
Andhra University is not only among the oldest colleges in the nation, but it was also the first to be designed as a residential university with a teaching-college affiliation that was primarily focused on post-graduate teaching and research. Andhra University has a proven track record of meeting educational demands and addressing the sociological issues in the area since its founding in 1926. The University works tirelessly to uphold standards in teaching and research, ensure proper character development among students, support community development initiatives, foster leadership in young men and women, and instill a sense of responsibility to become good citizens, all the while aiming for excellence on all fronts.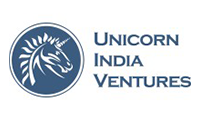 Unicorn Indian Ventures
Unicorn Indian Ventures is an Indian venture fund with a focus on early-stage technologies. We are willing to invest in and collaborate with devoted entrepreneurs who want to create market-leading businesses of the highest caliber by upending established industries or providing breakthrough technology-driven goods and services that address real-world issues for consumers or businesses. We are committed to helping these initiatives throughout their early life cycle with initial and follow-on investments in the range of INR 50 lacs to INR 10 crores. Our investment team's vast operational, investing, and entrepreneurial experience, together with the industry and subject knowledge from our network of mentors and advisers, are the resources our portfolio businesses may draw upon in their quest to create success stories.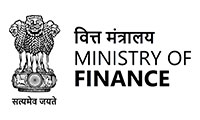 Ministry of Finance
As India's Treasury, the Ministry of Finance is a department of the Indian government that oversees the country's economy. Taxation, financial regulation, financial institutions, capital markets, center and state finances, and the union budget are among the specific topics it addresses. The Indian Revenue Service, Indian Audit and Accounts Service, Indian Economic Service, and Indian Civil Accounts Service are the four central civil services that are under the Ministry of Finance's ultimate direction. Additionally, it serves as the supreme governing authority for the Indian Cost and Management Accounts Service, one of the core commerce services. The Union Government's central organization for developing and overseeing national economic policies is the Ministry of Finance.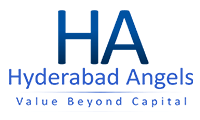 Hyderabad Angels (HA)
Hyderabad Angels takes pleasure in being India's top platform for linking seasoned angel investors and emerging business leaders with cutting-edge venture concepts. Which is established in 2012 with the goal of fostering budding entrepreneurs, HA now invests in exciting start-ups throughout the world to provide both real and intangible value. Leading entrepreneurs, venture capitalists, and business executives who are devoted to supporting the Indian and global start-up ecosystem via their financial and commercial savvy are our investors. Our services focus on providing support to our investee companies in order to create a win-win relationship between investors and entrepreneurs. We source and invest in prospects in India as well as in other nations like the USA, UK, Singapore, and UAE from our base in Hyderabad. We work together to talk, brainstorm, co-invest, and exchange information with other angel networks, incubators, accelerators, and institutions from all across the nation.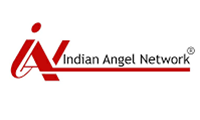 Indian Angel Network
Indian Angel Network is a network of angel investors eager to fund start-up companies with the potential to generate excessive value. Due to their extensive operational expertise as CEOs or a history of starting and running successful businesses, the Network's members are leaders in the entrepreneurial eco-system. They both have a passion for building growth and value for start-up businesses. In addition to financial support, the Indian Angel Network, which was founded in April 2006, offers continuous access to excellent mentorship, extensive networks, and suggestions on both strategy and execution. The Network members are more qualified to evaluate possibilities and hazards at an early stage due to their backgrounds which includes investors with a strong history in entrepreneurship and operations ability to use a large network, as well as the willingness to commit time and money.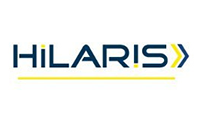 Hilaris
Hilaris is an independent academic and scholarly science publisher, dedicated to researching research in all the major scientific fields on an open access platform. As a result, Hilaris concentrates on publishing research in the humanities, economics, business, and managerial sciences as well as all the major sectors of medicine, engineering, and pharmaceuticals. We urge the academic scientific community to disseminate the results of their most recent study so that knowledge can be spread around the world. By giving our stakeholders immediate online access to standardized and high-quality material, we are impassioned open-access science publishers committed to distributing scientifically well-researched knowledge throughout the world by transcending time, geography, regional, and economic limitations. We firmly believe in fostering great discoveries and advances through knowledge distribution, in addition to increasing the exposure of writers within the international scientific community.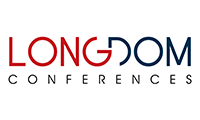 Longdom
Leading international conferences and webinars are organized by Longdom, which plays a key role in bringing together experts and novices for productive and cooperative research-focused talks. Long-term conferences aim to unite scientists of all ranks from a variety of disciplines to share knowledge and engage in informal discussions about predetermined topics. Longdom conferences will showcase ground-breaking, cutting-edge research on fundamental roles in tackling problems as well as academic to industrial research translation. Younger scientists will benefit from all of these possibilities for professional development, which will encourage future partnerships and increase participation and commitment to their interesting research projects. Our executive roundtable discussions, strategy sessions, and one-on-one meetings give delegates helpful insights into the typical problems they encounter. Contact us, and we'll put you in touch with the appropriate subject matter expert from our extensive global network of operations specialists with years of expertise.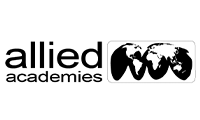 Allied Academies
We have presented more than 100 papers at conferences we have attended over the years, and we have also successfully submitted more than 50 pieces to many journals. In addition, we gained knowledge about journals by serving on editorial boards and conferences by acting as programme chairs. We became convinced that many excellent articles were not being published because their authors were from small universities, or because the work was critical of pre-existing ideas, or because rejection letters provided little useful information to support revision because of our intense frustration with referees, especially editorial boards for journals. In 1994, we made the decision to give the process we felt we might enhance a go. In 1994, we founded the International Academy for Case Studies as a non-profit organisation. In October 1994, the organisation held a conference in Myrtle Beach, South Carolina. 60 people showed up, much to our surprise, and the organisation received enough money from the registration fees to cover the cost of a journal.
We established the Journal of the International Academy for Case Studies, which has emerged as a pioneer in the publication of business case studies used in classroom instruction. The Academy of Entrepreneurship is a different non-profit organisation that we founded in 1995. In the same year, the AEJ held its meeting the week before the IACS meeting in the same hotel in Nassau, Bahamas. Both conferences were productive, and the JIACS was released for a second time. Furthermore, The Entrepreneurial Executive and the Academy of Entrepreneurship Journal were both introduced by AE.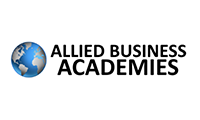 Allied Business Academies
Publishes 14 distinct periodicals in various business sectors. Each of our affiliates' journals is double blind, peer reviewed, and is listed in SCOPUS, SCIMAGO, Google Scholar, EBSCO, ProQuest, Cengage Gale, LexisNexis, and numerous other academic databases and search engines. These periodicals are published both in hard form and online. We are a group of researchers whose mission is to promote and stimulate study as well as the sharing and exchange of ideas, information, and insights throughout the world. In qualitative research, a problem or question is investigated through the gathering of data or information that is then analyzed in its unprocessed state. The absence of statistical techniques sets it apart from an empirical investigation. Referees like studies that look at the preferences or wishes of a sample or group of individuals as well as studies that are important to practitioners or researchers.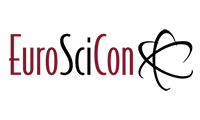 EuroSciCon
The longest-running independent life science events firm, Euroscicon has a mostly academic clientele. Our multi professional and multispecialty approach produces a singular experience that cannot be obtained through a specialised society or commercially. In all of the major sectors of science, technology, and medicine, EuroSciCon is a leader in producing high-caliber gatherings, meetings, workshops, and symposia. Since its start, EuroSciCon has been linked to groups, organizations, and high-level individuals on a national and international level who are dedicated to hosting meetings and events of the highest caliber. Events hosted by EuroSciCon not only unite scientific communities but also have a significant impact on science and research. Such scientific gatherings' expansion is intimately related to the expansion and development of scientific societies.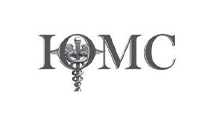 IOMC Publishers
IOMC employs an open access and peer review publication strategy to support our goals of enhancing benefits to subscribers, authors, and editors by promoting the free and transparent exchange of ideas and unique results among academics and members of the general public. There is a need to address the difficulties presented by this extremely rapid growth since medical research is advancing globally in such a significant way. A researcher's ideal platform for sharing their outstanding work with the public is embodied by IOMC. By promoting and publishing works while upholding excellence in medical research, IOMC publications provide researchers, students, faculty members, and other academics an effective route for disseminating high-quality medical information around the world. The mission of IOMC is to disseminate important ideas and research data to established researchers. It enables you to network with other academics through idea exchange, which results in the formation of beneficial global research collaborations.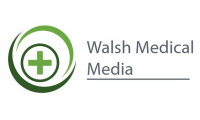 Walsh Medical Media
Walsh Medical Media publishes well-researched, peer-reviewed journals on a variety of subjects, including medicine, life science, biology, engineering, technology, and management, ranging from agriculture, forestry, and nutrition. Over 100 journals are published by Walsh Medical Media on an open access platform, reaching over a million readers worldwide. The transdisciplinary research in pharmacology, healthcare, sociology, economics and business management, material sciences, and life sciences is encouraged by Walsh Medical Media Journals. By abiding by the terms of the creative common licence policy, we promise to distribute the material that has been gathered fairly and without charge to all users in order to advance scholarly and research goals.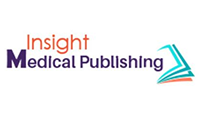 Insight Medical Publishing
The mission of Insight Medical Publishing is to improve and advance science, health, and technology by offering the most accurate and cutting-edge online learning resources. "Research data must be made available to the public in order for science to operate efficiently and for society to fully benefit from scientific endeavours. We thus operate on the open-access, author-pay model and provide peer-reviewed content with the help of eminent scholars and thinkers in the field. Comprehensive journals are archived by Insight Medical Publishing, which also takes a proactive strategy to provide results that are efficient and credible. Since its founding in 2005, Imedpub.com has gained recognition for providing the scientific community—including scientists, researchers, and the general public—with the most current and exceptional research.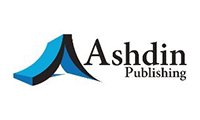 Ashdin Publishing
The biological and medical sciences are covered through peer-reviewed, open access journals published by Ashdin, a scholarly, independent publisher. All of Ashdin's journal articles are released under the Creative Commons Attribution 3.0 Unported (CC-BY) licence in order to uphold its commitment to the broadest possible distribution of cutting-edge research to the worldwide community. To ensure long-term digital preservation, all of Ashdin's publications are preserved in Portico, a permanent archiving service. An independent academic publisher called Ashdin Publishing was established in January 2009. The business is listed with Cairo, Egypt's Commercial Registry Office (Commercial Register No. 388355). With a location in Belgium, the business has its headquarters in Egypt.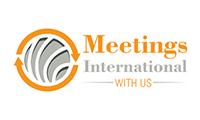 Meeting International
In all of the key areas of science, technology, and health, Meetings International (Meetings Int.) is a world leader in producing conferences, meetings, seminars, and symposia of the highest calibre. Since its beginning, Meetings Worldwide has partnered with organisations, businesses, and influential people on a national and international scale to produce conferences and events of the highest calibre. Meetings International promotes extensive research and peer review among a wide spectrum of expertise worldwide. The primary strategic goal of Meetings International is to facilitate scientific and medical research communication between academia and industry. You will learn to be even more brazen and courageous than you are today, free to develop your mind, build your business, and increase your bottom line through motivating seminars and loads of networking.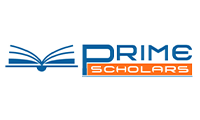 Prime Scholars
An academic publishing house called Prime Scholars, which publishes academic works that have undergone peer review, covers a wide range of academic disciplines, including Chemistry, Clinical Sciences, Engineering, Environmental Sciences, General Science, Genetics & Molecular Biology, Immunology & Microbiology, Materials Science, Medical Sciences, Neuroscience & Psychology, Nursing & Health Care, Pharmaceutical Sciences, and Veterinary Sciences. Our Publisher brand is distinctive since we provide journals on all popular study topics, making it a legitimate place for you to present your research work for publication. We urge authors, societies, libraries, and other members of the research network to create, disseminate, and facilitate access to the intellectual and scientific discoveries that are addressing some of the biggest problems in the world.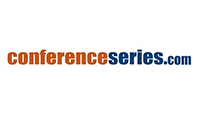 Conferenceseries
Conference Series LLC LTD hosts more than 3000 international conferences, workshops, symposia, trade shows, exhibitions, and science congresses across North America, Europe, and Asia Pacific. These events cover all the major scientific disciplines, including clinical, medical, pharmaceutical, engineering, technology, business management, and life sciences. More than 25 million academics, professionals, students, and business organizations around the world are using it. Our events feature keynote speakers, panel experts, and members of the organizing committee who are world-renowned scientists, Noble laureates, and intellectuals in their professions. As we bring our speakers directly to the audience via live streaming, which instantly distributes your spoken words all over the world, they earn visibility and notoriety on a global scale.